KIKI SMITH
Always original in her mark making, Kiki Smith's prints reveal her unique sense of line and form. Kiki Smith has explored a broad range of subjects, including religion, folklore, mythology, natural science, art history, and feminism. By turns intimate, universal, visceral, and fragile, Smith's art renders the figure in frank, nonheroic terms, expressing its dual aspects of vulnerability and strength.
"I decided I wanted to make images that would be useful and positive in daily life"
"I thought of female images that I liked, female superheroes"
Prints
Interview

LOUISE BOURGEOIS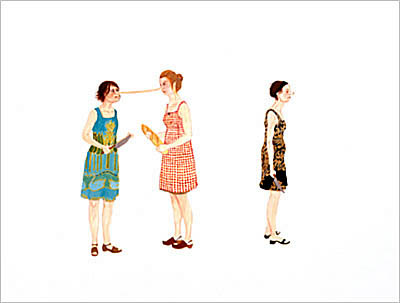 AMY CUTLER



MARCEL DZAMA



KEEGAN McHARGUE